MIPIM 12th - 15th March 2019, Cannes
Only 1 week to go before our guys will be out in Cannes for MIPIM 2019
Meet the Desco Team at the 30th edition of MIPIM
The countdown begins, its only one week until the team will be in Cannes for the 30th edition of MIPIM – The Worlds Leading Property Market.
You will find our colleagues Kevin Hall, Ken Beall, Neil Crowe and David Starbuck at the London Stand. We are scheduled to attend events at the Invest Newcastle stand if any of our Northern contacts would like to catch up.
If we haven't already scheduled to meet, please get in contact with our Marketing Team to make arrangements.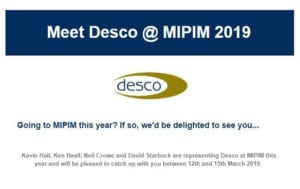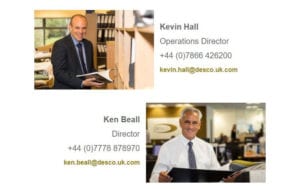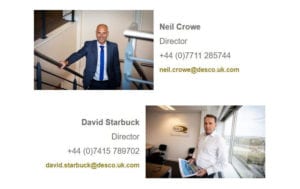 You Might Be Interested In